Soil Degradation, Conservation and Remediation
发布人:庞湃发布时间:2018-09-11
Instructor:Yangbo He(何阳波)
Course name: Soil Degradation, Conservation and Remediation (w303210010)
Total credits:2
Credit period:32
Department:College of Resources and Environment(资环学院)
Apply to majors: Agricultural Resources and Environment, Soil science, Environmental Science etc.
Class schedule
Week period

Day and time

Time

Classroom

No.六---十三 week of the semester

Monday

1st and 2ndlesson in the morning (一二节课)

四教B506

(#4 Building:B506)

Wednesday

7th and 8thlessons in the afternoon(七八节课)
School calender of the Current Fall Semester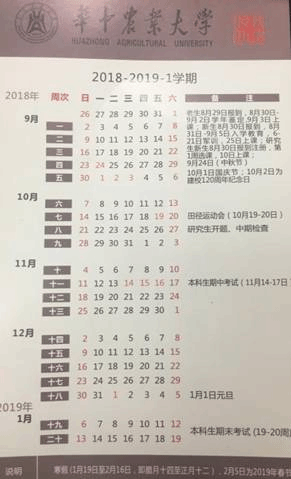 一、Course description
Soil is the most fundamental resource which can provide food, fuel and fiber. Humans cannot survive without soils because it is the basis of all terrestrial life. Soil can also influence food security and environmental quality.
But soil has been or being degraded by human or natural activities, for example, deforestation, overgrazing, over-fertilization, monocropping and so on. These practices are responsible for decline soil quality, food security and environment healthy. In this situation, soil degradation was defined as: A change in the soil health status result in a diminished capacity of the ecosystem to provide goods and services for its beneficiaries (FAO). In China, economical loss due to soil erosion is estimated about 10 billion RMB and distributed in large areas.
In this class, we are going to learn what are soil degradation and the current issues in the world. Soil erosion types in China. Relationships between soil properties and soil degradation.6 typical types of soil erosion, their factors, processes and conservation practices for each type.Soil erosion, soil quality and food security relationship. Case studies will also be provided to help you to understand the adverse effects and necessarily to protect soils
So conserve soil is necessary. Through this class, you will get the knowledge of what Chairman Xi said "Lucid waters and lush mountains are invaluable assets".
二、Purpose
Understanding basic soil science, for example, soil definition, composition, and relationship to environment.
Learn the common soil degradation aspects and their mechanisms
Learn the common methods of degradation, conservation, and remediation
三、Grading policy:
Quizes: 10%10
Homework& presentation: 30%30
Final exam: 60%60